Celebrating 40 years of Awesome Clients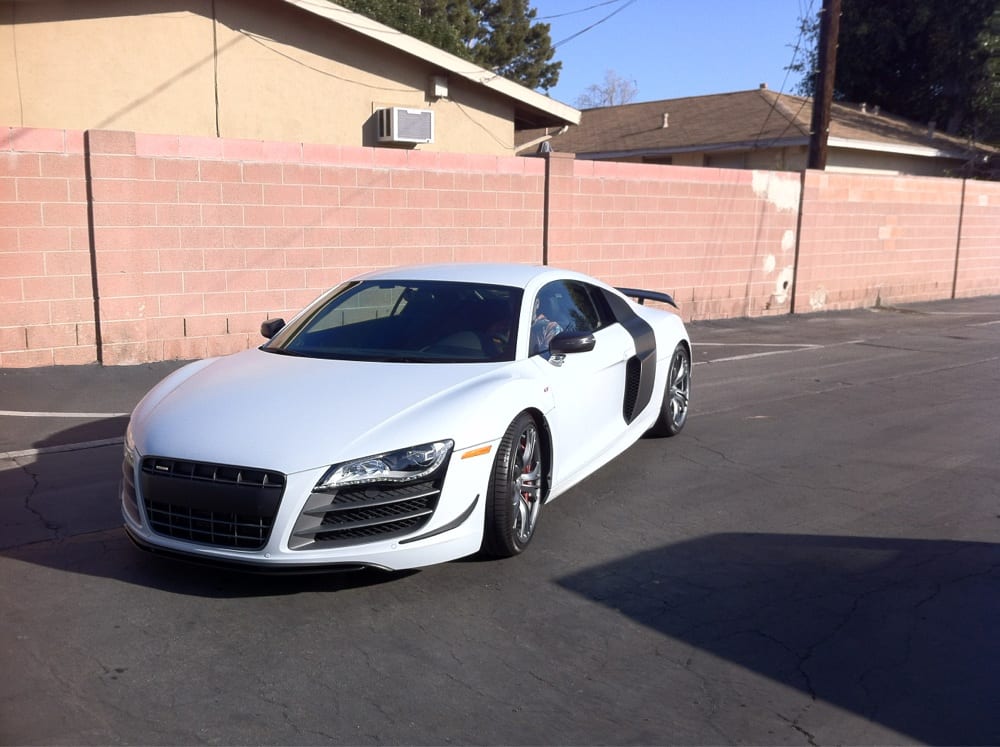 Just last week I brought in (unannounced and no apt no less) a 2014 Porsche Cayman to be tinted. Lance was super helpful and I ended up choosing 3M Color Stable @ 20%. The finished work is as good as it gets. Lance was friendly & accommodating, the shop was impeccable, and, the tint job looks outstanding. Thx CWT and thx to Lance & Jesse, what a topnotch shop. No doubt I'd recommend CWT to all my friends and family

What can I say about this place…..excellent customer service, friendly, great pricing, and professional. I called Lance this morning right at 9am and quickly setup an appointment for my little brothers car at 11am. He gave us detailed lesson on the different tint he offered and my brother picked one that he liked. Within two hours he was done and it looks great!! I'm planning on coming back in a few months when I get my Q7 and having him do everything on it. Its true there are tons of different tint places in this area, but when you talk to Lance and see how he is, you'll see why so many reviewers gave him 5 stars on here!

Lance and his guys are the best of the best, they take true pride in what they do and their work shows. His shop has done ALL my cars throughout the years and they have also done my families cars for YEARS before. We go nowhere else, hands down best tint shop in OC. His shop has done my '91 Accord, '14 Mazda 3, '17 Mazda 3, '19 Outback. You also can't beat lifetime warranty...I recommend Classic to everyone I know. Thanks Lance!

This is hands down the best tint shop in OC. Lance and his team are very friendly and professional and make you feel at home and ease. They aren't pushy at all to get the more expensive tint, and he will give you his genuine opinion/advice on his recommendations. Lance is also very patient when you're deciding which shade to go. I got my new 2018 4Runner done and LOVE it! I am so happy with the work and definitely recommend it to anyone shopping around for a tint. I got the Suntek CXP (I think thats what it was called also had my best friend do her 2014 Kia Optima done and she is also very happy with the results. Thank you Lance and Team!

Fantastic work, great material, lifetime warranty, and the best price in town. They are responsive and quick with the work that they do. They quote you on the phone and honor that price once at the shop.

Just had my brand new Tacoma done by Lance and Jesse. I've lost count on how many vehicles I've had Classic Window Tinting tint. If I've been here this many times, you know they are the best in the biz! Trust me when I say this, you will not be disappointed! Grab your car, ditch the fish bowl and get on over to Classic Window Tinting.

They have done several of my cars and done a great job each time. No they are not a cheap option but you get what you pay for. Quality, honestly, and a phenomenal job each time. They did all of the windows on my moms ford and my cars windshield and side windows and they all still look great. They took the time to show the advantages and disadvantages of each tint and helped me chose the right ones to match and give the the heat protections that I needed. Great place!

Definitely a 5-star experience all the way around. Excellent customer service, Lance is awesome and made sure my tint was exactly what I wanted and totally exceeded my expectations. My car was done in less than 3 hours and it came out looking clean, sharp, and sexy. I've been getting so many compliments on the tint and everyone is asking where I got it done. This place is awesome and I HIGHLY recommend.